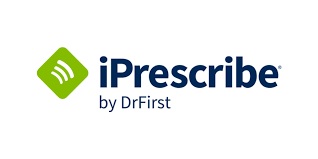 Please download the iPrescribe Registration Steps & Support, which includes the steps to register for the iPrescribe app.

You may also want to download the CDA Prescribing and Dispensing FAQ handout to learn more about the electronic prescription law in California.

You can also download the iPrescribe FAQ from DrFirst to help guide you with any questions you may have about their service, iPrescribe.
Purchasing prescribing software
Electronic prescribing can especially reduce opportunities for diversion of controlled substances by eliminating the use of paper forms, which can be lost, stolen and used illegally. E-prescribing also can help provide timely patient care.
DrFirst - iPrescribe Mobile Electronic Prescription App
In an always-on world, you need tools that are as active as you are. That's why DrFirst delivers full healthcare mobile solutions so you can securely prescribe,
communicate and collaborate from anywhere, with anyone, at any time. It puts the Healthiverse in the palm of your hand, 24/7.
Electronic prescribing for controlled and uncontrolled substances becomes mandatory in California in January 2022
Beginning Jan. 1, 2022, dentists and other prescribers in California must issue electronic-data prescriptions for both controlled and noncontrolled substances with very few exceptions. Paper prescriptions will no longer be allowed by state law.
All pharmacies across the state, too, must be capable of accepting those prescriptions and are required to immediately notify prescribers if the electronic transmission fails or is incomplete.
Assembly Bill 2789, which mandates the electronic prescribing, was signed into law in 2018, but CDA advocated for the three-year implementation window to give dentists time to obtain adequate e-prescribing systems and to train staff.