Thursday, Sep 1, 2022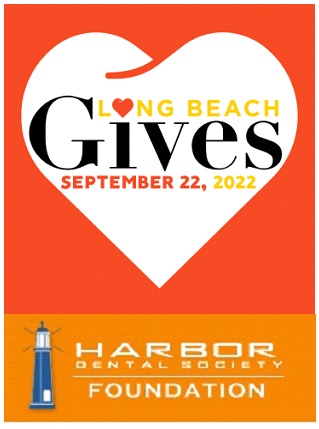 The HDS Foundation hopes to count on you to support and your generous donations at any level.
Online donations, start Sept. 15 through Sept. 22, 2022 – the official Long Beach Gives Fundraising Day.
We encourage you to donate today to ensure our goal of $6000 is reached this year. Any level of giving is greatly appreciated.
To make it easy and to get started today

:

D

onate online

(preferred) or by check by visiting the HDS Foundation Fund—

click here

(secure site)

Donate online via the HDS Foundation Long Beach Gives site – click here (secure site)
Otherwise, contributions By Check may be mailed to: Long Beach Community Foundation, 400 Oceangate, Suite 800, Long Beach, CA 90802. Please make check payable to Long Beach Community Foundation and write Harbor Dental Society Foundation Fund in the memo section of your check.
Join our Social Media Squad by sharing Long Beach Gives posts to help reach potential supporters. This can take less than 5 minutes of your time each week, to "like", comment, and share on your preferred social media platforms.
Please be sure to "like", comment, and share the Long Beach Gives 2022 posts on
Harbor Dental Society's Facebook page
Harbor Dental Society's Instagram.
Thank you for making a positive difference to support access to oral healthcare for the underserved children in our community!
PS – Please feel free to pass on to your staff, patients, family, and friends as this is a great cause for our community and worth sharing!