The profession of dentistry is challenging and ever-changing. Entering into practice and then staying abreast of the latest developments can be daunting. The Harbor Dental Society Mentorship Program has been established to assist dentists of all levels of experience to fill in the "gaps" of knowledge that inevitably arise. More recent graduates can benefit from the clinical and business expertise (often not taught in pre-doctoral dental programs), from their more experienced colleagues. Seasoned members may wish to learn about the practical application of the latest scientific and technical developments in a "one-on–one" situation. Both mentors and mentees can enjoy the benefits of a personal, collegial relationship, not often available through traditional means of education. The Harbor Dental Society invites members from all levels of experience to become a volunteer leader and be a part of the mentorship program.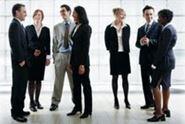 VIDEO: Members and Leaders give you insights on the value of being a part of Harbor
Now is the time to CONNECT
Gain new friendships with colleagues and see how your achievements can make a positive impact.
It's Easy, Fun and REWARDING!
Mentor and Mentee Opportunity
Mentoring is a process by which someone with an abundance of experience in a particular subject shares their insights and tips, through a one-on-one exchange to coach a person with less experience. A mentor can also evaluate progress if this is desired. HDS has a "Mentoring Program". HDS can offer this service to any new member who desires this type of experience in a variety of areas. By sharing your particular area of interest; our HDS Board of Directors and HDS Staff can assist in facilitating a custom match, that fulfills your requested area. To get the process underway simply fill out a Mentee contact request form. Or if you would like to be a Mentor we have a Mentor contact form as well.
Important Elements of a Successful Mentor-Mentee Relationship
1. Establish an open communication system with reciprocal feedback
2. Set standards, goals, and expectations
3. Establish trust
4. Care for and enjoy each other
5. Allow mistakes
6. Participate willingly
7. Demonstrate flexibility
8. Consider constraints to mentoring
9. Learn from others
10. Work on common tasks
11. Be open and comfortable
(Allen & Poteet, 1999)
Three "vital signs" of successful mentoring relationships: respect, responsiveness, and accountability.
Respect: Mutual respect. Professional and personal appreciation of one another enhances learning.
Responsiveness: Willingness to learn from your mentor and your mentor's willingness to respond.
Accountability: After mutually held goals and expectations are established, keep your agreements. Mentees who know and communicate their own goals and expectations can reap many benefits.
(Triple Creek Associates)