September 23, 2021 at 6:00 PM to 8:15 PM
Pricing
| | |
| --- | --- |
| Dentist and Staff | $49.00 |
| Individual CE Vendor | $275.00 |
General Information
Location

GotoWebinar

,

Speaker
Chad C. Duplantis, DDS
Type/Category
Core
Credits
2
Virtual LIVE CE: 'Productivity, Profitability, Predictability: Utilizing digital technology to improve your clinical practice'
Date: Thurs, Sept 23, 2021
Time: 6:00pm - 8:15pm
CE Speaker: Chad C. Duplantis, DDS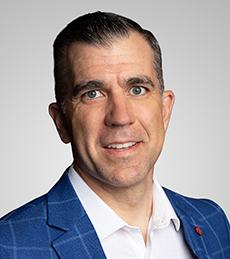 2 CEU core CE Sponsors: DMG America and SHOFU
Over the past decade, dentistry has become increasingly more digitized as technology has become an integral part of our profession. As clinicians, we must learn how to adapt and integrate technology to stay current. With proper integration and understanding, technology can advance clinical dentistry and your practice. Technology can also enable efficient and productive workflows, leading to increased profitability. It is imperative you understand the tools available and how they can each benefit your practice.
Learning points:
• Gain further knowledge on the digital tools available to your practice
• Realize a good starting point to integrate technology into your practice
• Discover the various workflows (diagnostics, preventative, restorative, implants, orthodontics) beginning with a digital intraoral scanner
• Uncover many possibilities of digital dentistry that lead to patient satisfaction through efficiency and predictable outcomes.
Thank You CE Sponsors:
IMPORTANT: Please do not share your GoToWebinar Join Link to this webinar with anyone. Each Join Link is unique to the registered attendee's email and is required for attendance tracking. You must view the webinar on separate computers, do not share links or computers. Otherwise, your attendance will not be recorded and a CE certificate cannot be given.
Refund Policy: No refunds for no shows. Written cancellation must be received 2 days prior to the webinar date for a refund.
Thank you to our Endorsed Vendors & Annual Exhibitors!