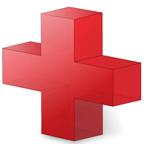 HARBOR MEMBERSHIP HAS ITS BENEFITS!
Upcoming 2020 CPR DATES:
APRIL 8 - CANCELED (Canceled due to COVID-19 safety measures to stop the spread)
MAY 13 JUNE 17 JULY 8 AUG 12 SEPT 16 OCT 14 NOV 18 DEC 9
ALL CLASSES ON WEDNESDAYS CEU: 4
TIME: 6:30pm-10:30pm LOCATION: Harbor Dental Society, 4010 Watson Plaza Dr., Suite 210, Lakewood, CA 90712
CERTIFIED INSTRUCTOR: JACK GRISWOLD teaching BLS for Healthcare Providers
FEE: $60 per person (Harbor Dental Society Members and Auxiliary Staff/ADHP) $80 per person for non-members

Online CE Available Free, 24/7 just for Harbor members
This online forum is a one-stop forum with hundreds of CE courses, live webinars, podcasts, and useful product trainings –covering a wide range of clinical topics right at your fingertips -- You now have learning options, besides Harbor's face-to-face CE at competitive pricing where you can connect with peers and engage with top speakers on timely hot topics, you now can login and take online CE courses - live and on demand with podcasts, to enhance your knowledge and meet your continuing education requirements. Bonus - all of your face-to-face Harbor CE courses and online CE are conveniently tracked for you. Easy, Fast, Free!
Online CE Benefit is extended to your dental staff as ADHP members
As an added benefit, the Online CE is available to your auxiliary staff members for $50 per year. Register today! Access to the online CE forum is exclusively for the members of the Harbor Dental Society and their staff. If you are dental staff and would like to join your professional organization as an Allied Dental Health Professional and enjoy this benefit, we invite you to apply today.