Tuesday, Jun 7, 2022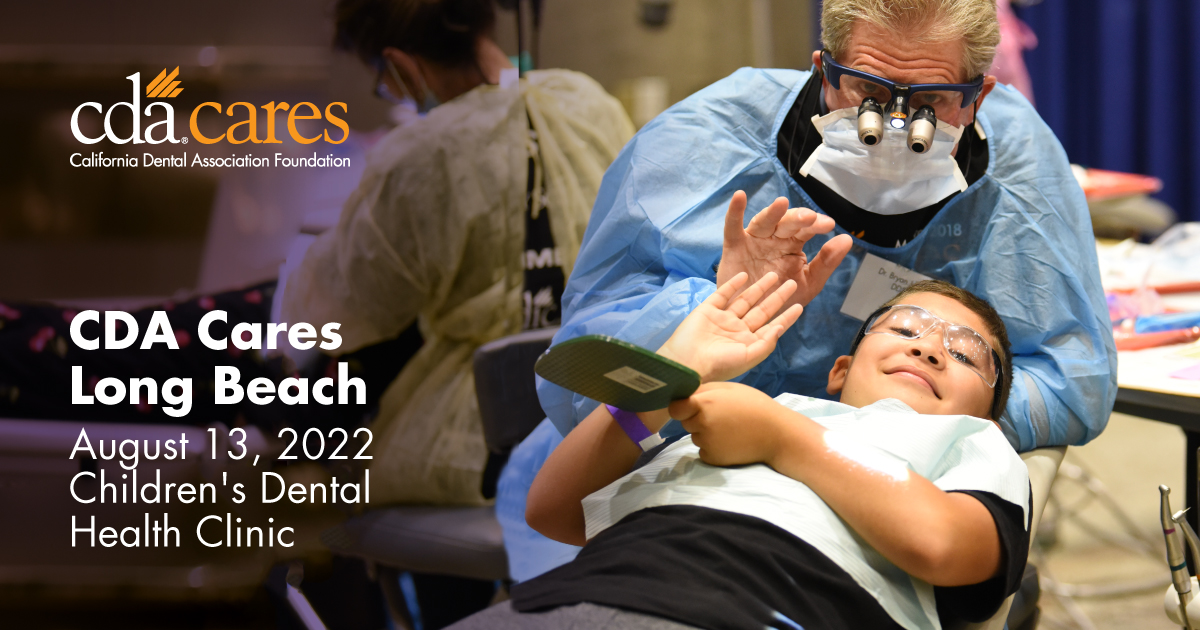 The CDA Foundation is planning a small scale CDA Cares event Saturday, August 13, at the Children's Dental Health Clinic in Long Beach, CA. Services will be provided free of cost to patients and will include cleanings, fillings, and extractions.
Volunteers can sign up here for half day or full day shifts. PPE and other supplies will be provided on-site. COVID-19 safety protocols will be in place as the health and safety of both patients and volunteers continue to be a priority.
If you know of any patients who could benefit from attending this free dental clinic, please reach out to Carrie Harcharik at 916.554.5923.
If you are interested in volunteering your time, please click here to register.
Date: Saturday, August 13
Time: 8:00 a.m. – 5:00 p.m. (clinic hours)
*Shift times will vary depending on volunteer role.
Location: Children's Dental Health Clinic, Long Beach